single shaft Plough shear coulter Mixer machine for dry Powder mixingQuestions for Buyer:
Please answer below questions and send answers to email, and then we will send you offer as soon as possible.
1, What materials do you mix? (Names of raw materials?)
2, What is the power fineness (or particle size)? (mesh, mm)
3, What is the bulk density (or specific gravity) of mixed materials? (kg/liter, kg/m3)
4, How many kgs or liters to be mixed per batch?
5, What is the distance from bottom discharge outlet to ground? (cm, mm, m)
6, What construction materials do you require? (Please choose below option)
A, all construction materials mild steel;
B, contact parts stainless steel, non-contact parts mild steel;
C, all construction materials stainless steel;
1 Working principle:
CMPS series Plough Shear Coulter Mixer is comprised of horizontal cylinder-shaped trough, single shafts with plough shear agitators, high speed choppers, top cover with opening(s), support frame and transmission unit. The plough shear agitators rotate to drive materials move radilly; high speed choppers scatter the materials; so materials are mixed well by rotation of plough shear agitators and high speed choppers.
2 Performance & features:
2.01 Material: stainless steel 304 / 316L or mild steel Q235;
2.02 Surface treatment: paint (mild steel), polish/sandblasting (stainless steel);
2.03 Plough agitators & choppers: quantities depend on mixer size;
2.04 Mixer tank: horizontal, cylindrical tank;
2.05 Shaft: horizontal, hollow, integral single shaft;
2.06 Mixing time: 5-30minutes;
2.07 Working model: batch mixing;
2.08 Speed reducer: cycloid reducer;
2.09 Rotation speed: fixed speed;
2.10 Main shaft seal: (Teflon) stuffing seal or air purge seal;
2.11 Openings: feeding inlet, manhole, and inspection & connection port;
2.12 Discharge valve: pneumatic or manual flap discharge valve;
2.13 Working condition: NPT (normal pressure and temperature);
2.14 Not heavy duty: mixer can not be started with loading materials;
2.15 Power supply: 220V 50HZ single phase/ 380V 50HZ 3 phase;
2.16 Non ex-proof electronics (motor, electronic elements, control cabinet);
3 Optional features:
The following optional features are available: wear-resistant and anti-corrosion materials, surface treatment; continuous mixing; gear box reducer; changeable speed; mechanical seal; customized openings and discharge valves; temperature control; pressure requirement; heavy-duty configuration; motors, electronic elements, electronic control panel are customized to different power and ex-proof requirements; light glass; sampling device; liquid spraying device; scrappers etc.
4 Technical specifications:

5 Mixers Album: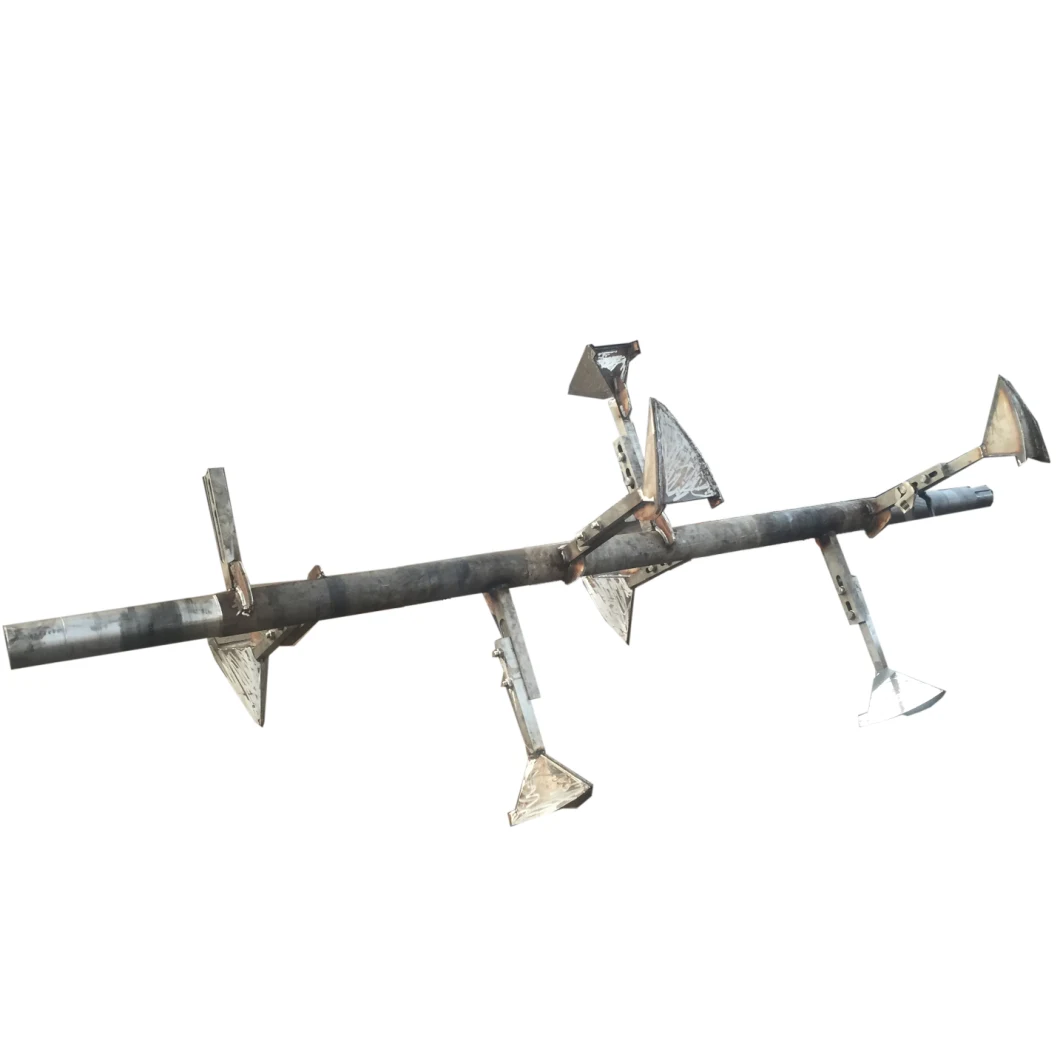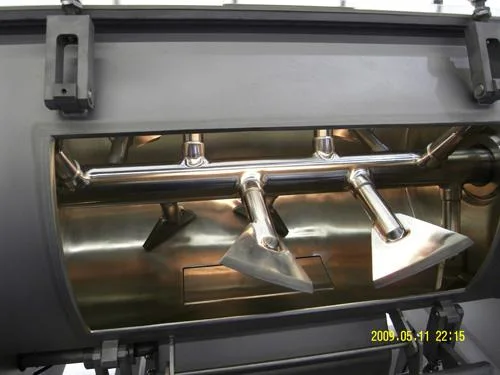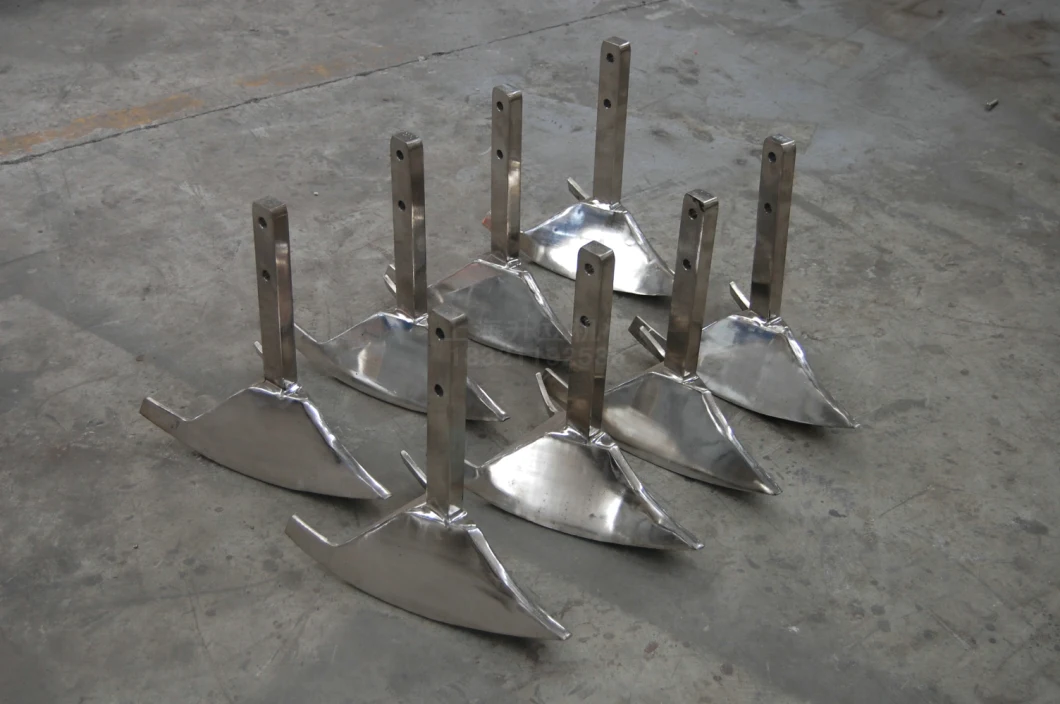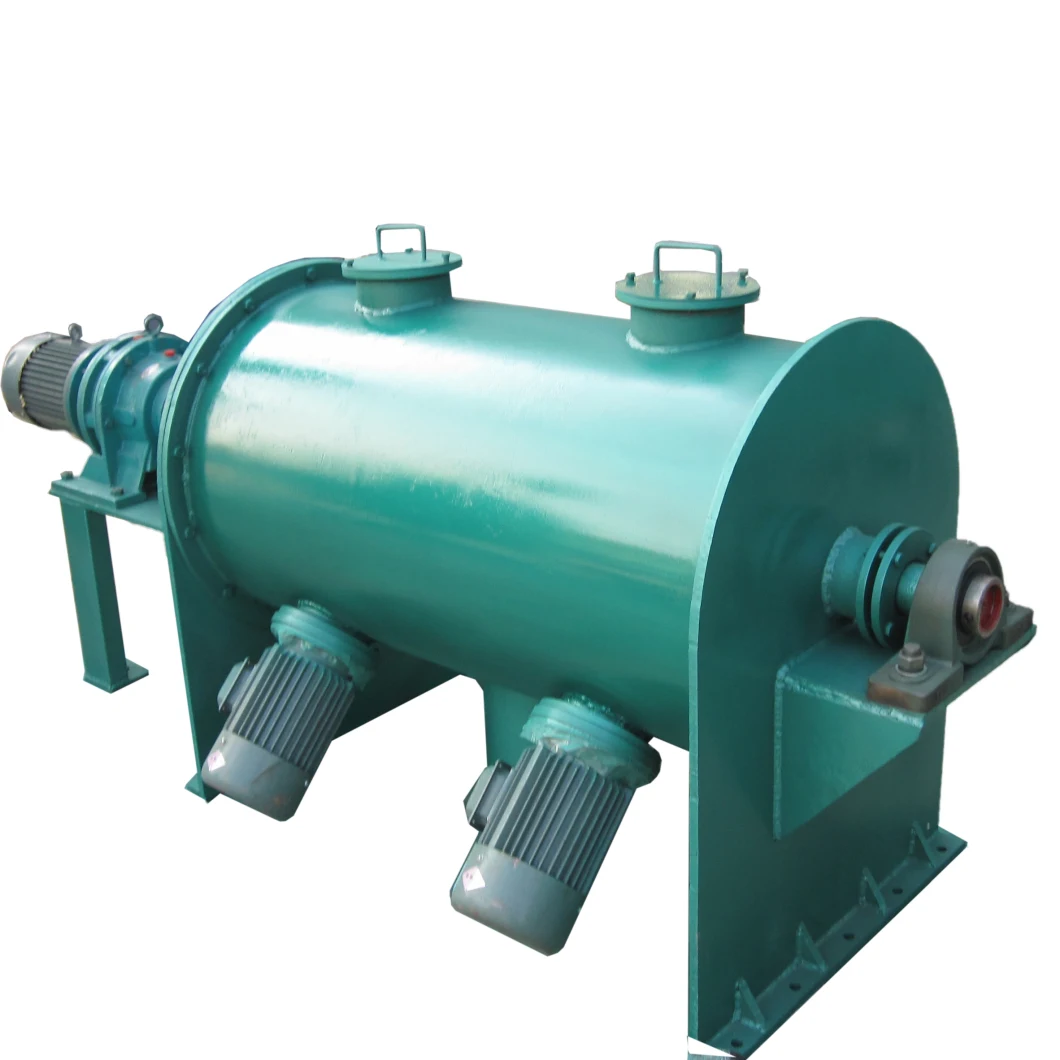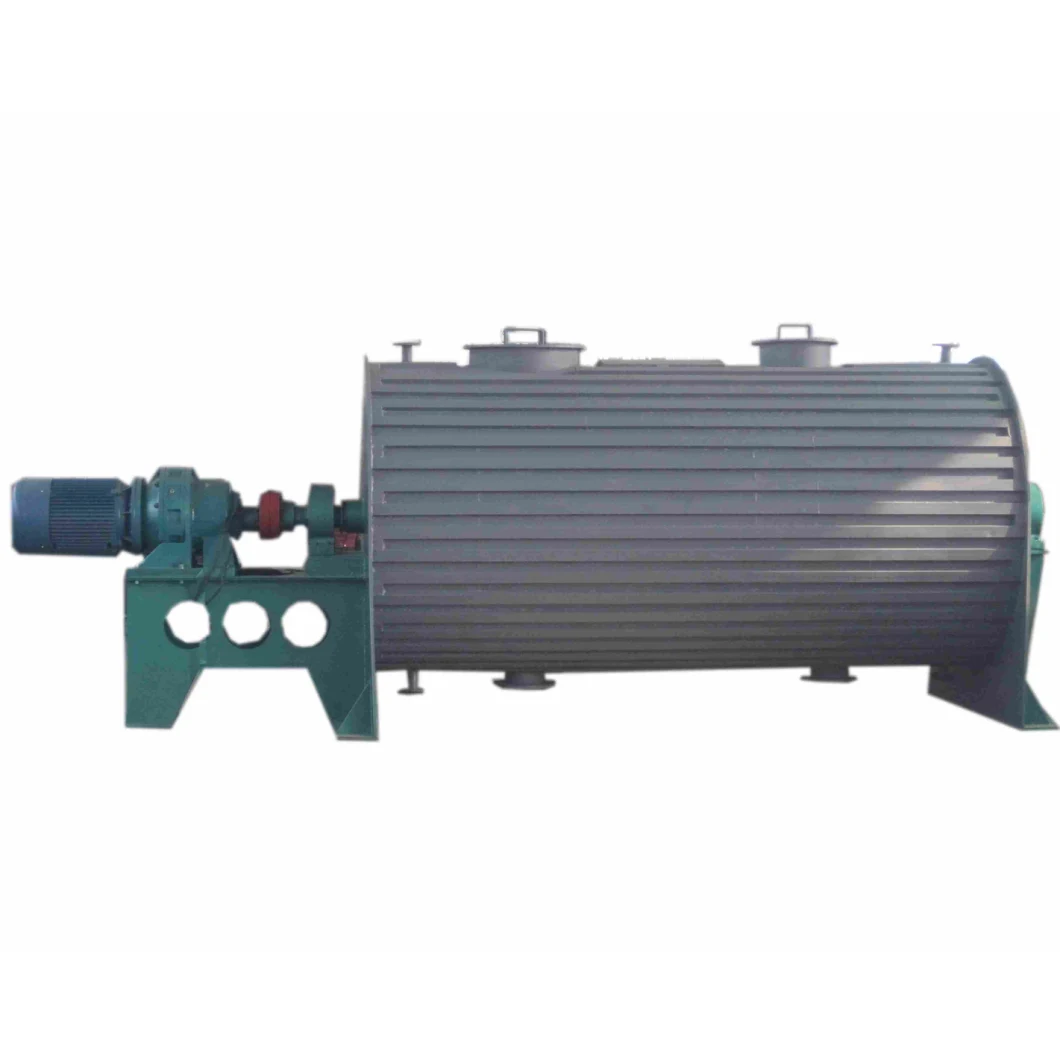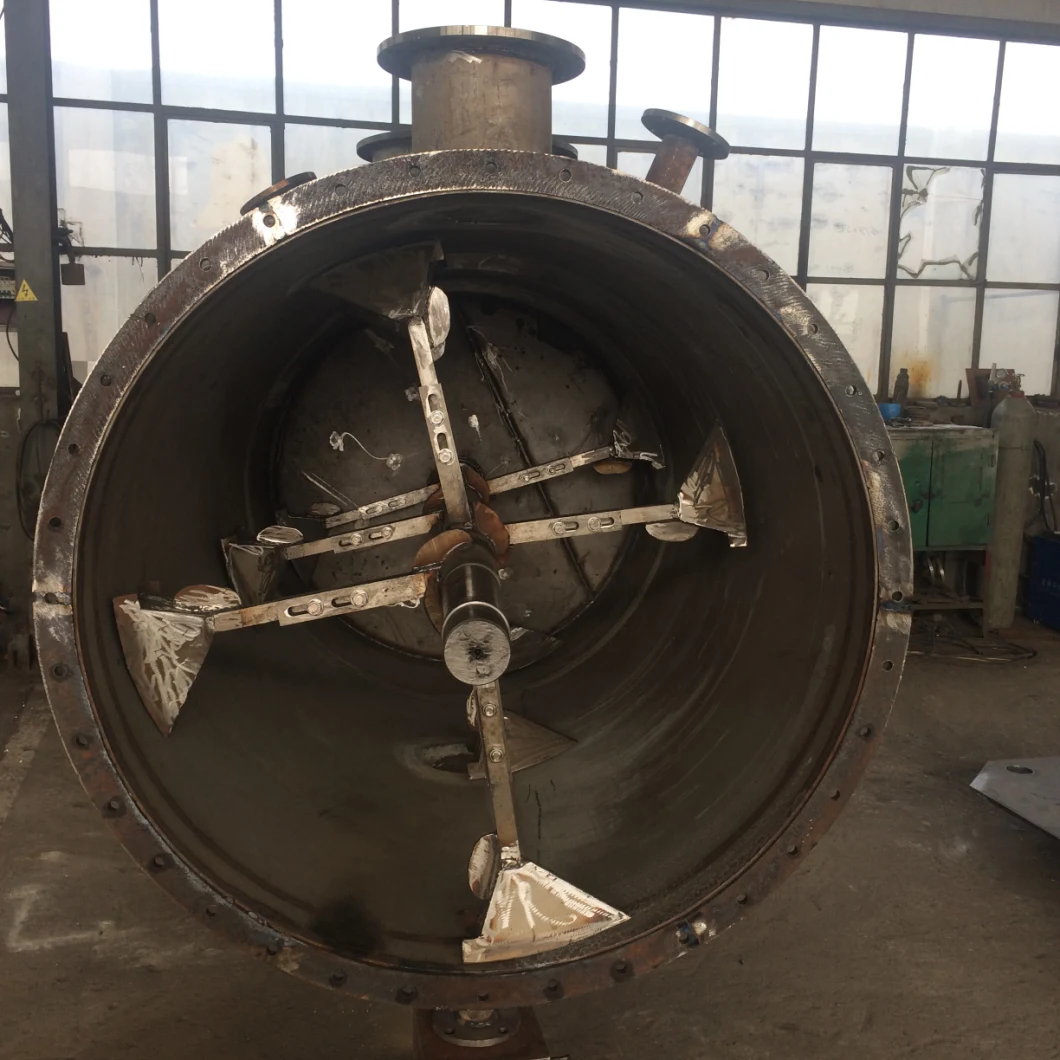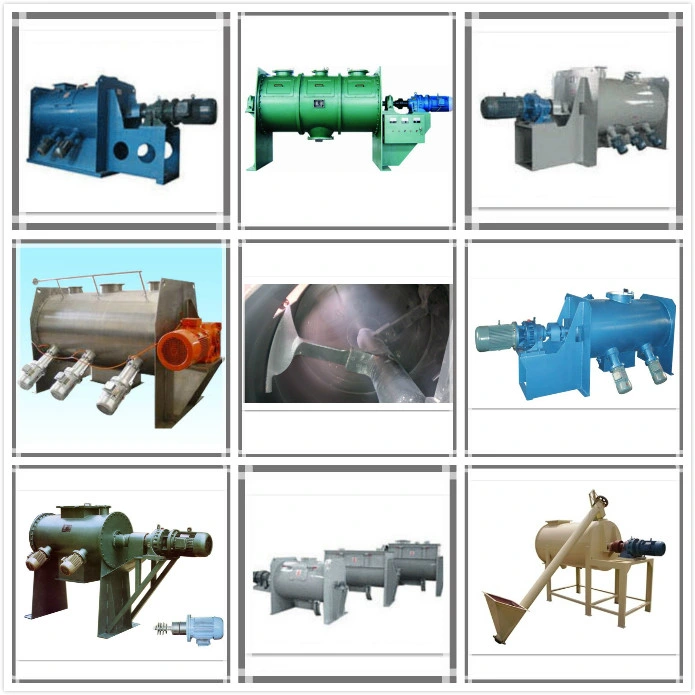 6 Application Industry: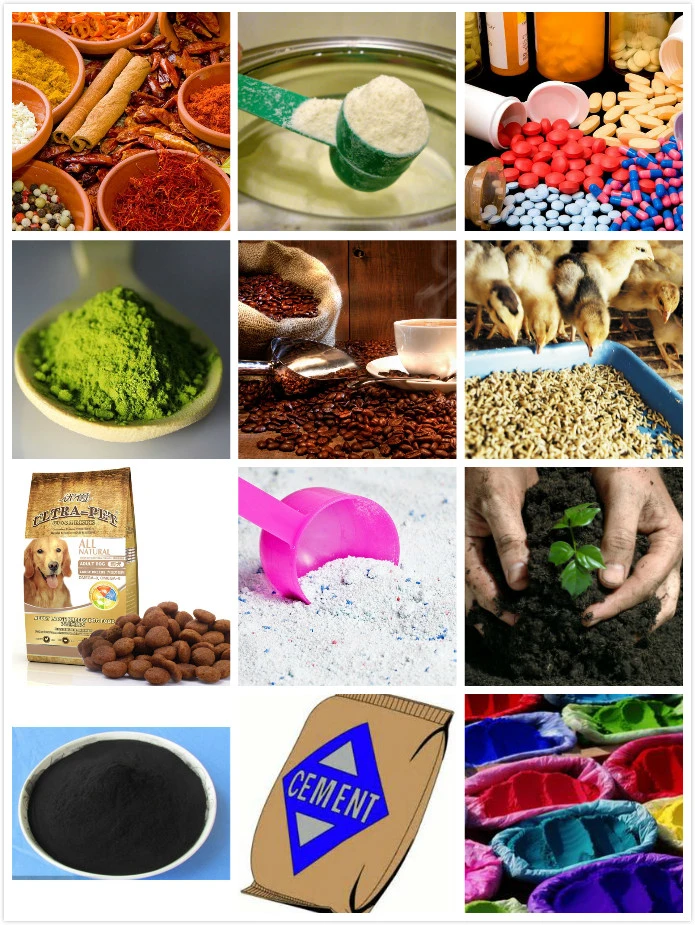 7 Factory Album: